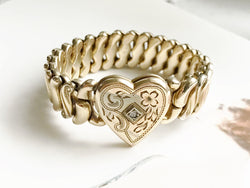 Stacey Fay Designs
Valentine's Gift Guide
Valentine's Day is rooted in the Roman festival of
Lupercalia
, a fertility festival dedicated to Faunus, the Roman God of agriculture, and Roman founders Remus and Romulus. The ins and outs of the festival are quite weird - animal sacrifice, slapping woman with the animal hides which was believed to make them more fertile, etc, etc - but the connotation with love and fertility stuck.  The celebration of Valentine's Day didn't begin until much later, with Valentine greetings beginning in the Middle Ages, and the first written valentine happening in 1415 when Charles, Duke of Orleans, wrote
a poem
to his wife while he was imprisoned in the Tower of London. Somewhere along the way the holiday was linked to
St. Valentine
, who married lovers in secret at a time when it was outlawed. Of course we now have today's traditions of Hallmark cards, chocolates, and often jewelry.  While we think love should be bestowed everyday, it can be quite fun to give gifts to lovers, partners and friends on Valentine's Day -or of course, give yourself a little love.  Here is the roundup of our best gift ideas for 2017.
Lockets
Lockets are always a great gift, especially if you add personal photos.  We've been stocking the Etsy shop with new lockets each day - and they've been selling out quickly. Here's a sampling:
A retro 1960's locket with "mom" in high relief is about as sentimental as it gets.  Lockets also come in other form - here is a stunning early 1900's gold filled sweetheart bracelet with a heart locket on the front that holds a single rose cut diamond.
Symbols of Love
Two lovely symbols of adoration which anyone would swoon over this Valentine's Day - a 14k gold "key to my heart" charm necklace, and a sweet lover's knot charm with an inset diamond.  Knots have been symbols of love since antiquity, since their threads overlap and are stronger the closer together they are pulled.
Classics
Nearly every woman loves a pair of diamond studs, as they can be worn with almost any outfit.  These beautiful studs come in at a hefty half carat.  Not looking to spend so much? A vintage gold filled bangle bracelet is sure to do the trick.
A rare 1940's floating opal necklace - the opal chips float in liquid in a glass globe - is a dainty and beautiful piece.  For more of a statement but an equally delicate necklace, the 1920's gold lavalier with white sapphire and pearl is elegant and intricate.
Red rubies have long been associated with love, and we have several in the shop. Here is the mama of all ruby rings, with 11 rubies totaling close to half a carat, set into individual flowers on a thick cigar band gold ring.  No less beautiful is this more modern and simple ruby ring.
Handmade Wax Seal Necklaces