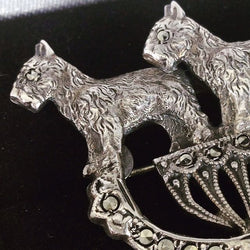 Stacey Fay Designs
The 12 Days Gift Guide - Day 4 - Gifts for Under $100
The holidays are a time when we're all looking for a special gift that won't break the bank, given the number of gifts given. So today we highlight the best gifts in the shop for under $100!
The deal for today is an additional $10 off any of these items
-
contact us
to get the code.  And don't forget to visit the
Etsy shop
for many other items under $100.
                Lockets are always a good gift, and this beautiful
cameo gold filled locket
is no exception.  Of course, if you know someone obsessed with flapper style and the 1920's, this
retro carnelian beaded necklace
is the way to go.
                A flair of red in a holiday outfit is always in style - do so through a gift of these
vintage silver garnet earrings
, or this Mexican silver
red jasper set
.
                Gold filled bangles make any outfit, and
this one reminiscent of a disco ball
is a steal.  Then we have an Italian made
micro-mosaic bracelet
, perfect for the traveler (or those dreaming of it!).
                And on the unique side, we have a
vintage necklace from Mecca
, with texts from the Quran inside, and a beautiful
Scottish Terrier marcasite brooch
, great for the dog lover. Last but not least,
every wax seal necklace in our shop
is $65, and makes for the perfect gift.  Browse the shop today; we'll offer the $10 discount on any choice!